***NEW Prospective Parent and Recruitment Insight Reports

If you want our expert view on how your school projects itself to future parents or staff in 5 areas for just £400 each, please get in touch (call 07914 399612 or email Simon Hepburn).
The reports cover...

· Searching for the school
· Website / adverts analysis
· Social Media projection
· Competitor Analysis
· Application process
... from the perspective of parents / teachers and both include a 1-hour discussion of the results.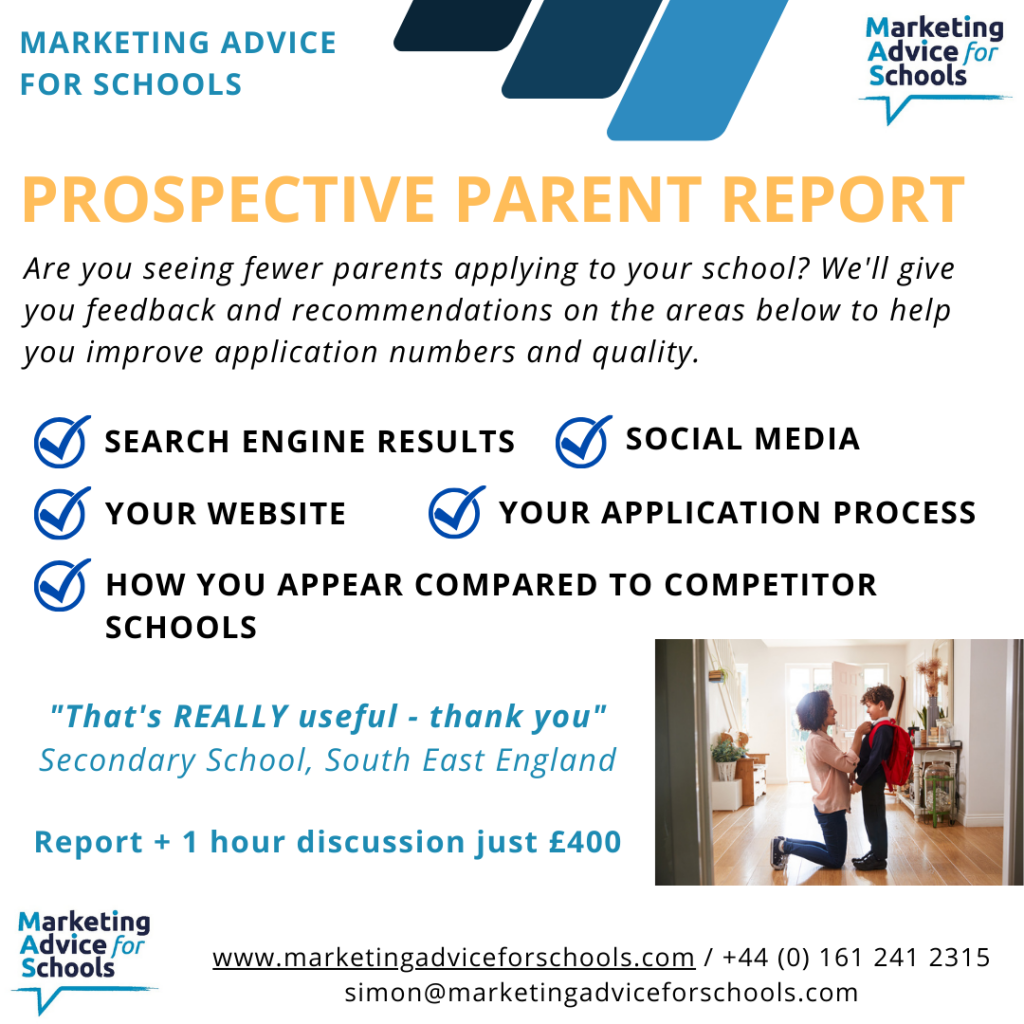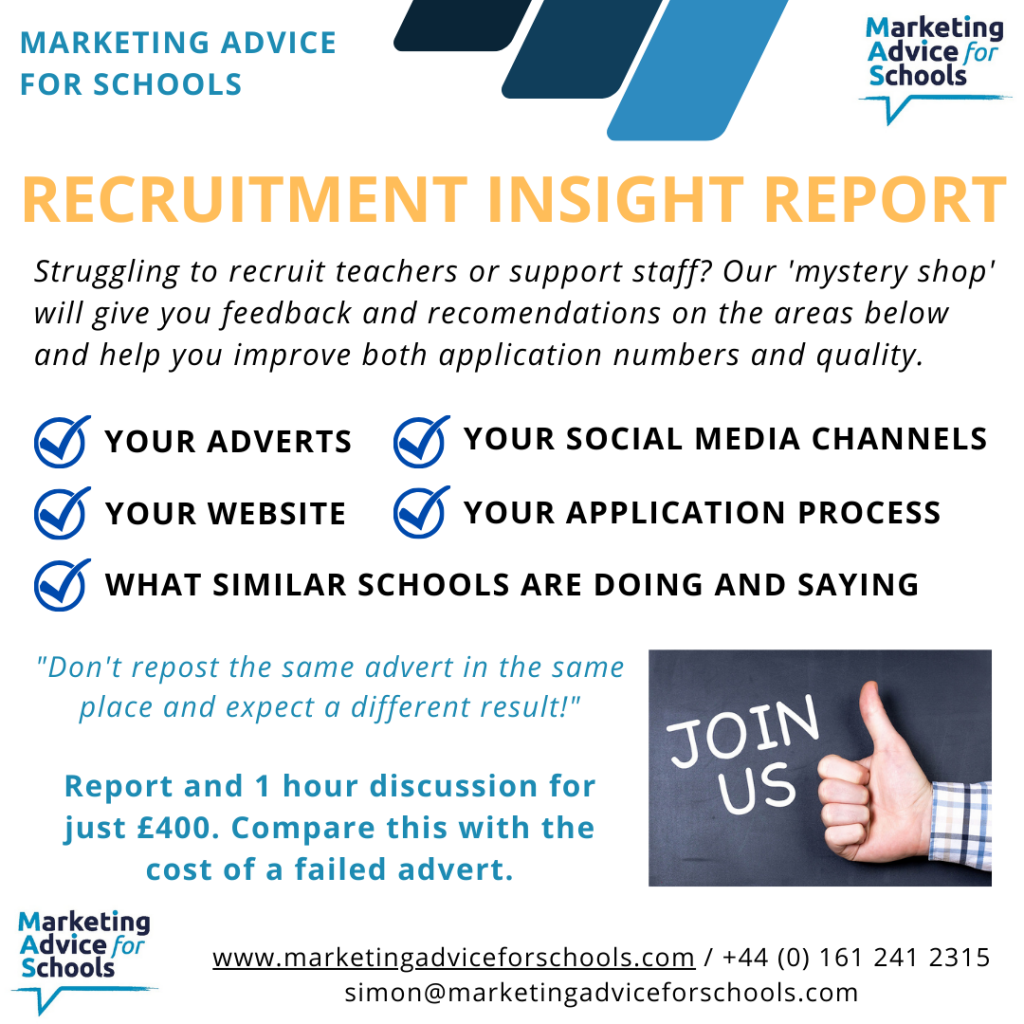 _____________________________
We offer bespoke marketing solutions to your problems, whether you're a school or a group of schools. Problems such as:

We need to recruit more students
We need to recruit more and better teachers
We need to better engage parents or other stakeholders
We want to grow or create a coherent brand for our group of schools
We need to generate more income from stakeholders and grants
We want to offer something new such as a nursery or Sixth Form and need to research the market
Following an initial call (click below or email Simon Hepburn to arrange one), we will create a proposal that might contain some or all of these actions - much of this work can be done online to further reduce costs...
Marketing Audit -

in-depth discussions with schools leaders and key staff, a

competitor analysis, review of your current marketing and admissions process, PLUS an online parent/staff survey leading to practical recommendations – £800 plus travel costs
Marketing Planning - a one-day workshop (online or face to face) to create a bespoke plan that will make a real difference to your school - £400 plus travel costs
Additional Stakeholder Research - further surveys, focus groups or mystery shopping - from £400 per project plus travel costs
Strategic Research and Advice - exploring future options for your school or trust including future-proofing, expanding or creating a marketing function - from £400/day plus travel costs
Branding and Message Creation - working from research to create the visual and written messaging that sets you apart from others - from £400 plus design costs

Content Cre

ation and Production - delivering key parts of your marketing plan such as a brochure, video, website or social media campaign – from £200 plus design costs
We also deliver bespoke training and coaching...
Training - in-person or remote training in marketing, social media, customer service or whole staff INSET on the importance of marketing - from £250 for a half-day
Coaching - remote or in-person support to guide and help you implement marketing plans – from £50/hour